MinerGate Review:
Mining Bitcoin and other crypto currencies can be complex, and it's generally left to the techies who know what they're doing. Even if you have the brains and the mining hardware for the process, it's a volatile existence for the individual miner.
Some companies are, however, bringing cryptocurrency mining to the average user. Downloadable software is available to bring lots of "small-time" miners together to combine their resources. These groups of people are known as miner pools, one such example being MinerGate.
In this MinerGate review, you'll find out about how MinerGate works, what its main features are, and what users think of the software.
What Is MinerGate?
MinerGate is an open mining pool where people use their computers to add hashing power to that of thousands of other miners. The user interface is openly downloadable and allows people to quickly start mining Ethereuem, Bitcoin, and a selection of other altcoins. It helps to break down the usual complexities found in mining.
MinerGate allows anyone to grab the program and run it on his or her computer. Large, powerful units can, of course, add more power, but smaller, amateur miners can use a normal PC or laptop. They can even run the smartphone application if they're so inclined. It sounds great, but realistically, the lesser your device, the less you can earn. A phone is nearly pointless in terms of hashing power. The average laptop will put a little more starch in your pants, and it can make it fun to get involved, but returns will still be limited. Of course, it all depends on the coin you mine as well.
While MinerGate is quick and simple to use, there are complex algorithms running in the background. In just a few clicks, it exploits the maximum capability out of your hardware based on how much you want to dedicate. You don't need to get involved in any of this with a program like MinerGate; simply let it do the hard work while you while away the day on low-processing tasks.
The MinerGate team will reward you based on how much input you are committing. If you're looking to boost your passive income, then it's a neat solution. You can put your computer to work while you aren't using the hardware.
There are lots of other mining pools around, but many require a little more knowledge to run and can only mine one cryptocurrency. MinerGate has the distinct advantage of working from both the CPU and GPU to mine multiple cryptos for maximum profit. For example, you can run both Ethereum and Monero mining simultaneously.
How to Use MinerGate:
The beauty of MinerGate is how easy it is to fire up and start mining. Here's a quick run-through to show you the steps.
You only need an email address—no verification or laborious forms.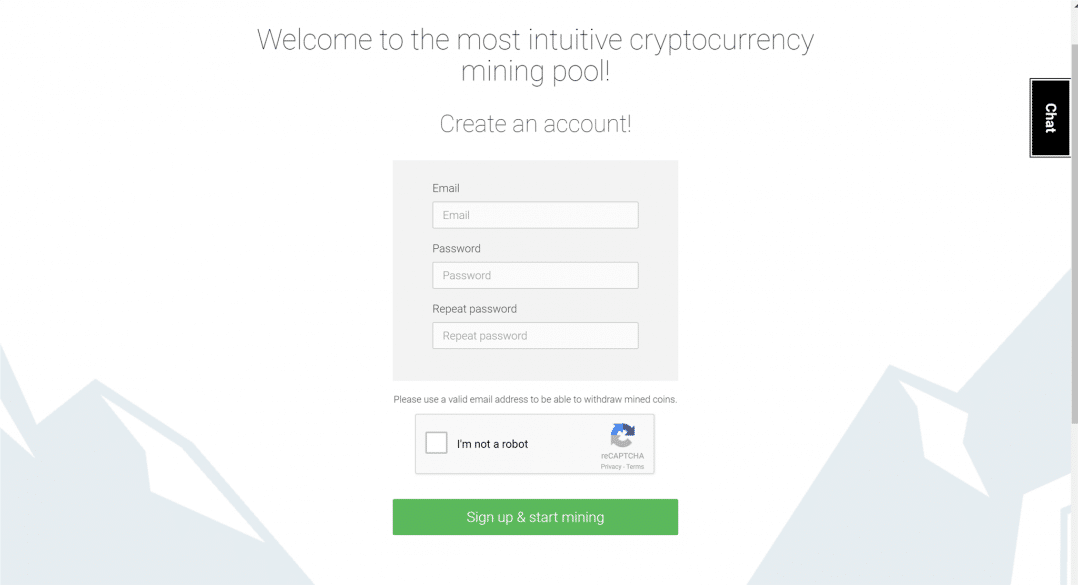 Step 2: Download the software
The website should detect your operating system.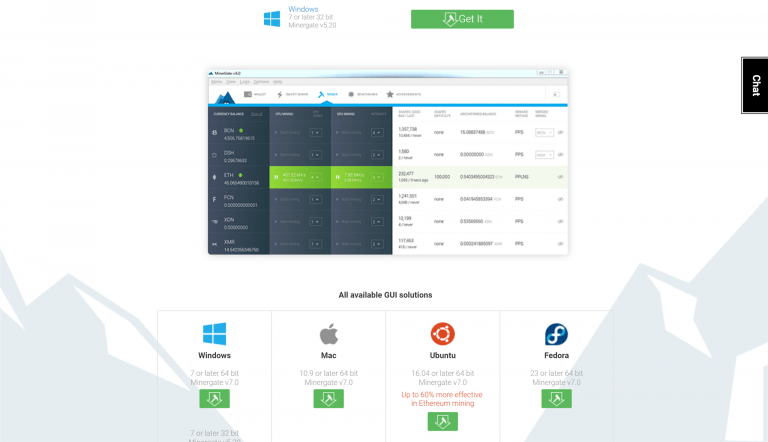 Step 3: Install MinerGate:
Install and open MinerGate like any other program on your operating system.
Step 4: Use the Benchmark feature:
This allows MinerGate to analyze your hardware and let you know what you can achieve.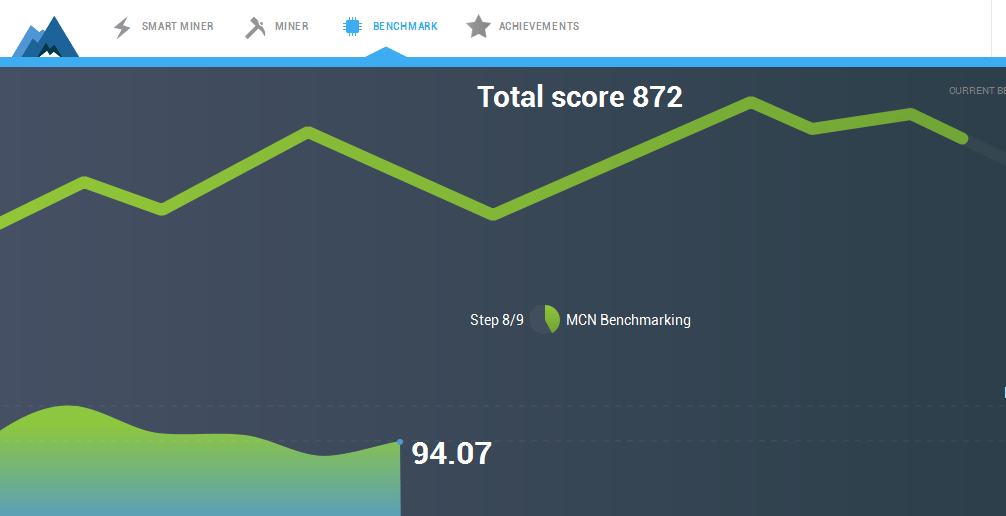 Step 5: Start mining:
Either click Smart Mining for the most profit or manually select a cryptocurrency.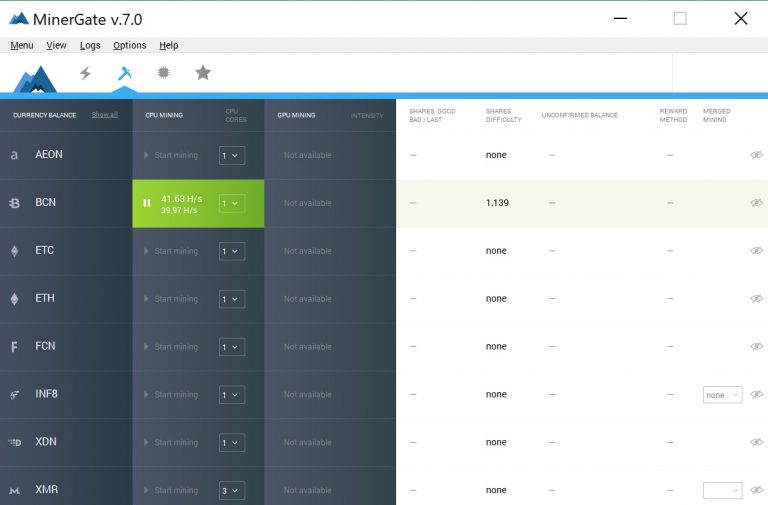 Main Features:
You'll see that there are a few different options and functions built into MinerGate.
The first page will encourage you: Start Smart Mining. Smart mining automatically mines the most profitable cryptocurrency for you. How much this takes market prices and difficulty into account is hard to know; nonetheless, it's an enticing feature if you want to get started with no complications. All you need to do is select your core output and let it do its thing.
You'll also see a Benchmarking tab, which might be a good place to start before you do anything. In a few minutes, the software will analyze your hardware to see what you can achieve. I ran this on my Surface Pro, which is ideal for writing and content work. It's a hybrid laptop-cum-tablet, so it's not really geared toward mining. The result was a $25 earning potential over a year. Not super inspiring—but maybe better than expected.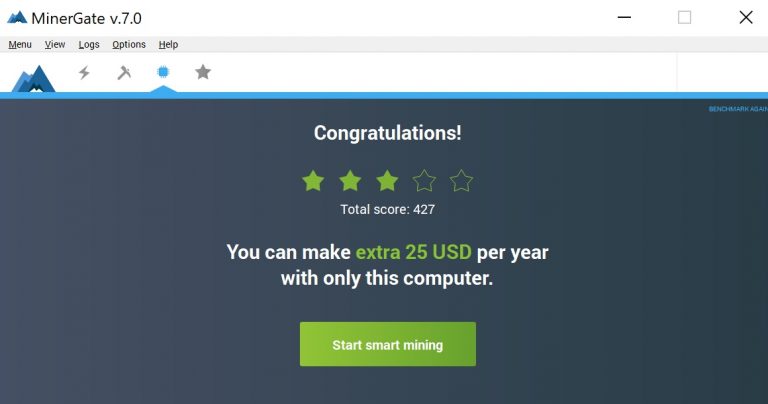 The Mining tab is probably the most complicated, but it's pretty easy to get your head around. You can quickly select which crypto to mine with the CPU and which to mine with the GPU. Again, you can designate different amounts of power to each mining process. I tested this on my laptop, putting all four cores to work on mining. Very quickly I could hear the power output from the hardware, and after checking the task manager, I found that it was indeed giving the system a complete workout.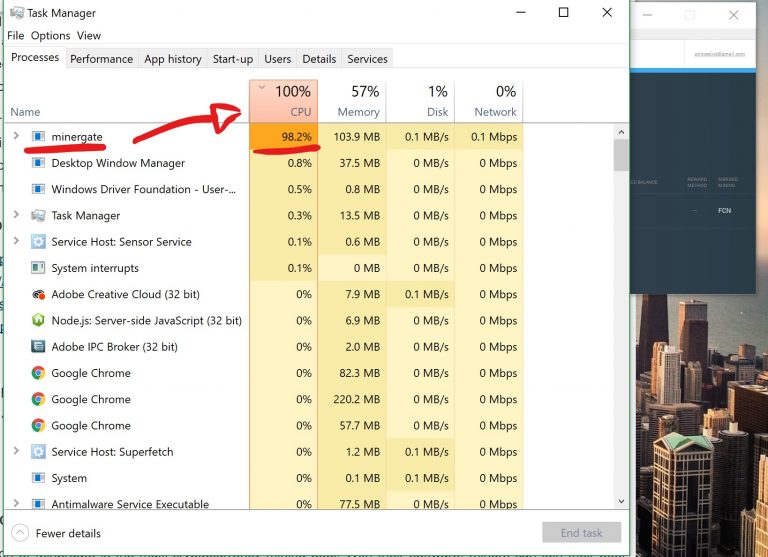 MinerGate Cryptocurrencies and Fees:
There is a decent chunk of coin available on MinerGate. Over a dozen options are on offer for you to mine including Ethereum, Litecoin, and Monero.
Be aware that Dashcoin is not the same as Dash. There have been reports of users mining a lot of Dashcoin only to find that it can't be deposited into their Dash wallets.
The fees don't seem over the top either. The flat fee of 1% or 1.5% is pretty favorable compared to some competitors.
MinerGate Review Conclusion:
The great news is that you can download MinerGate, install it, and start mining within five minutes. That's pretty cool even if you have no technical experience or just want to try it for fun.
The user interface is easy to get on with; it's all neatly laid out, and it hides all of the complicated mishmash associated with cryptocurrency mining.
One rather large problem relates to the ability to access one's funds. The wallet function has recently been moved from the software to the MinerGate website. If withdrawals were a technical issue, then maybe this has been fixed. The jury is still out though.
Finally, nothing can hurt a company more than a bad reputation. In this case, it seems that MinerGate hasn't proven itself enough to be a reliable source of income. At the moment this is the most important thing to consider, in my opinion. I actually ran MinerGate through the Bitcoin Scam Test, and the company came out legit, but the test isn't 100% accurate. Use it at your own risk.

Source: WeShoutLoud – 99bitcoins.com